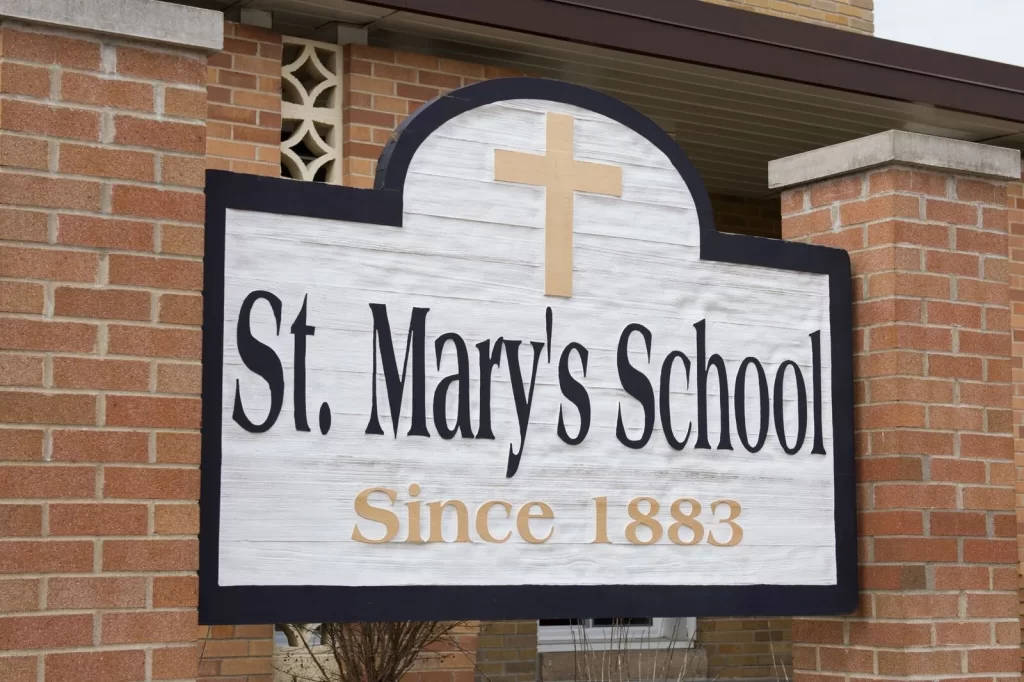 We believe that a Catholic school is more than a place where doctrine is learned. A Catholic school is a Christian community where children can live in a Christian atmosphere, putting into practice the life about which they are learning.
We expect to work together with the parish community to strive for high goals and to improve the education process.
We believe that each child is a person to be respected. A child must be accepted and loved for himself/herself, no matter what his/her talents, faults or knowledge. No child should be asked to work beyond his/her capabilities; each child should grow by means of a series of successes learning from his/her mistakes, feeling good about himself /herself, and learning how to learn.
We believe that to accomplish this we must foster our own spiritual life, encourage the school community to Christian life through Mass and the Sacraments, invite parental involvement, utilize and develop the talents of the staff, seek out appropriate educational materials and maintain communications with parents, parish, and the local community.
First and foremost, we recognize that parents bear the primary responsibility in the education of their children. We, as educators, join with parents within the framework of a community consisting of pastor, parents, students, faculty, and volunteers to provide a quality education for all students. We acquaint students with their responsibilities in the school, home, and world communities and encourage them to serve other generously in ways appropriate to their ages and talents. By fully integrating learning with living in the light of faith, we assist the students in building a positive self-image.