About Our Preschool Program
Looking for an accredited, faith-based preschool program for your child? The St. Mary Preschool Program has been a fixture in the Big Rapids community for more than 15 years. We offer multiple preschool options so that you can choose what would be best for your child and family.
Each program consists of a half day of 'scheduled' learning time and a half day of socialization time. Preschool will run from 8:00 am until 3:00 pm with the option of a 3:00 to 5:15 After School Care. The youngest of our students have the option to choose a morning only program but note that all programs are Monday through Friday.
4/5 Year Old Program – Monday through Friday (8 a.m. – 3 p.m.)
3/4 Year Old Program – Monday through Friday (8 a.m. – 3 p.m.)
3/4 Year Old Program – Monday through Friday (8 – 11:30 a.m. only)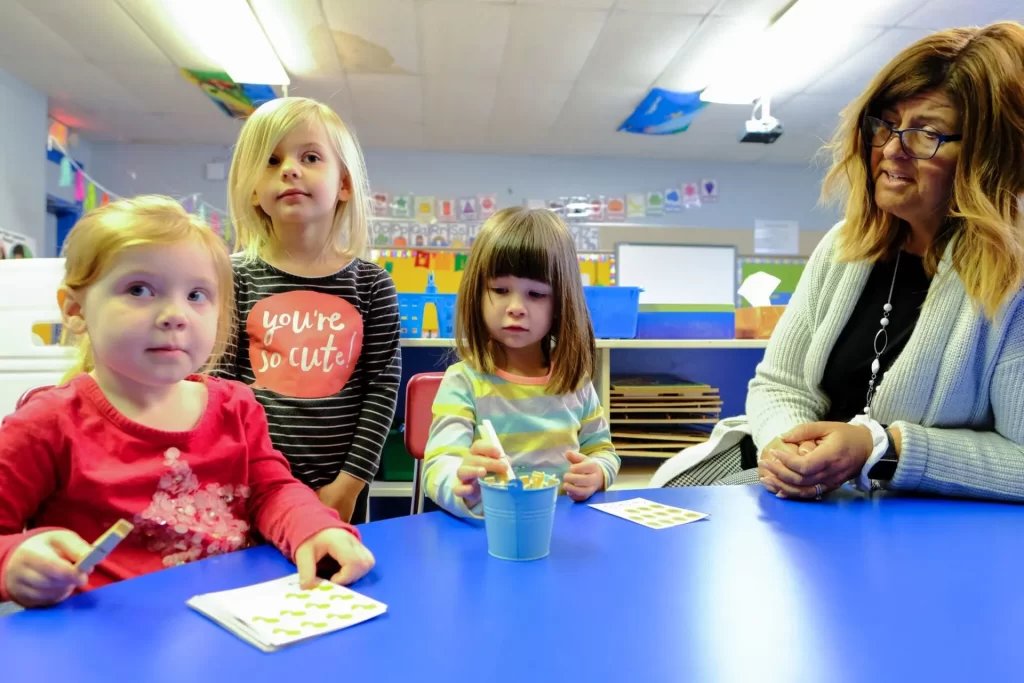 ---