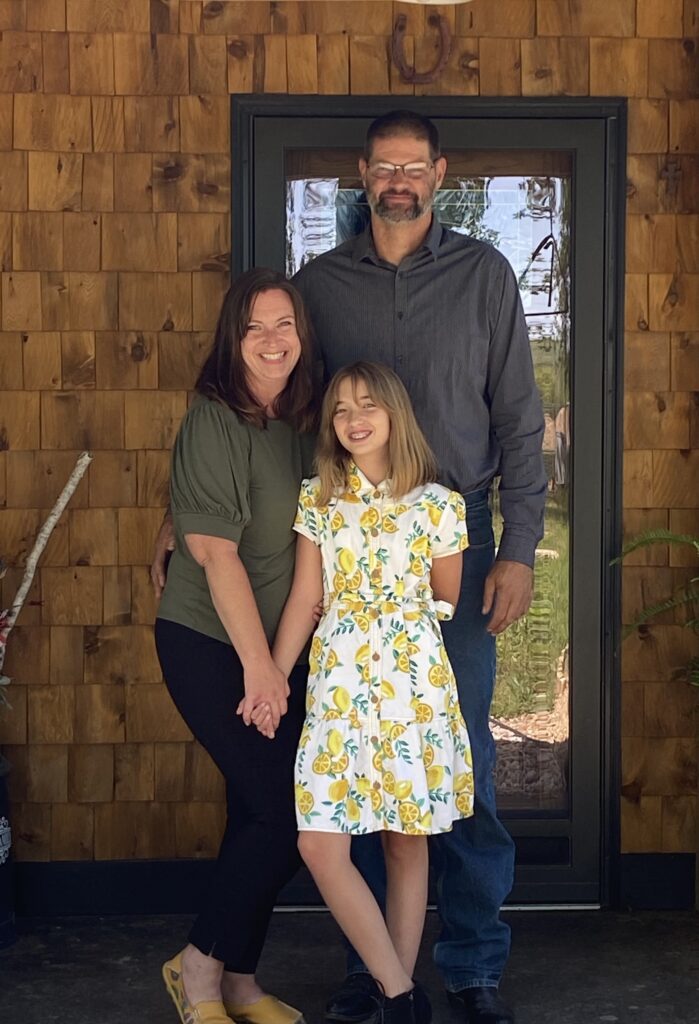 Mrs. Emily Theunick
2nd Grade
Email Me
Mrs. Theunick grew up in Big Rapids, always wanting to be an artist and a teacher. She attended Wayne State University, receiving a Bachelor of Fine Arts in Fibers and is currently working on her masters in teaching in the AME program at Aquinas.
Prior to her full-time teaching position at St. Mary, Mrs. Theunick worked in her studio and substitute taught at area schools, including St. Mary School. In her free time, she volunteers for the Wheatland Music Festival and has volunteered for the Picture Lady Program in Big Rapids.
Mrs. Theunick is married to Josh who is a welder and works for the Lake County Road Commission as a HD Mechanic.  They live in Bitely and have recently finished building their house. Together, they have one daughter, Elsa, who is is a student at St. Mary School with Honor Roll merit.
They care for a menagerie of pets including; three dogs, four cats, chickens, and one fish.  Mrs. Theunick loves gardening, and ha sseveral flower beds, a vegetable garden and an excessive amount of houseplants.
Mrs. Theunick is thankful to be teaching second grade at St Mary School.